Tree Trimming, Shaping, and More
Does your tree look hazardous? Are its limbs threatening to fall on your property? Don't wait to find out. Have it evaluated for root problems and structural weaknesses. Call Precision Tree Company right away for complete tree services. We can take care of tree trimming, shaping, and other related work. Call us for a free consultation and estimate.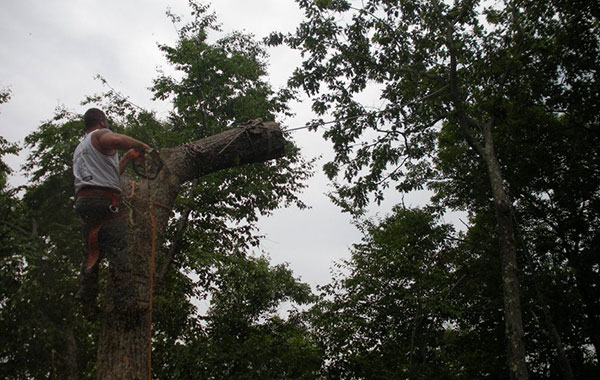 Get Excellent Tree Removal Solutions
At Precision Tree Company, we are proficient in cutting, trimming, and removing trees. Our skilled climbers and operators use the latest tree removal equipment to ensure the highest level of quality, reliability, and safety. All work is done with precision to ensure the security of your family and property. Tree removal costs will be fully explained to you in advance. The costing will depend on the size of the tree, its location and proximity to buildings, and the requirements and equipment needed by our climbers to complete the job. Options for the carting of trunks and limbs, chipping (mulching), wood splitting, stump grinding, and/or woodpile maintenance are also available. Should you require tree removal or any of the tree services we offer, just give us a call. We are always ready to provide the assistance you need.