Residential and Commercial Tree Services
At Precision Tree Company, we are dedicated to making our customers happy. We have accomplished various tree care & tree removal jobs over the years and have been recommended by past clients to others because of our excellent work. Read feedback about our residential and commercial tree services to learn why we are the preferred service provider in our area.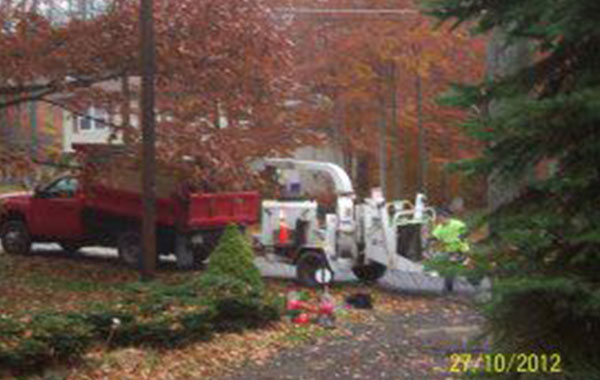 Looking for trees to complete your landscape design? Investing in your trees can have a significant impact on your home's value. Ask our tree experts today to be well-guided in making decisions. Call us for a free consultation. Should you require residential tree services, our tree care experts are here to help.
Read Feedback About Our Tree Services
"After we purchased our new home near Hawley, PA, one of the first steps we took in protecting our investment was to remove and trim trees surrounding the house. Two trees were specifically threatening to the roof, while others obscured airflow and light. We needed a tree service that could expertly remove tall trees very close to homes section by section. Eric and his crew at Precision Tree Company came highly recommended by an acquaintance. They lived up to the recommendation and did a fantastic job removing the trees. Eric is so skilled that some of the neighbors pulled up a chair to watch the amazing sight of an 85-foot tree removal over our house.
Precision Tree Company not only removed the large Hickory, a few White Pines, and the giant White Oak, they also trimmed and cared for about 9 remaining trees that ring the house. When they were done, they removed all the cuttings, managed the woodpiles, and cleaned the property. We had them perform landscaping services as well. And they laid gravel down in our drive!
Needless to say, we were satisfied with all the work they did for us and will call them again for landscaping and tree service. In fact, I offered to help Eric create this new website!"